If you are tired of being a user with basic knowledge of WordPress and want to make the jump, there are several ways of doing and start being a power user. With the plugins that we will see then you will have a website with all the features to take your business to success. Having a perfectly optimized web site is the starting point for having the desired results. We see 20 plugins to optimize your WordPress website and move from basic to advanced in your projects.
---
Performance Optimization

With free plugin WP Optimize you can optimize the database WordPress which have hosted the touch of a button, a job that needed last great knowledge of phpMyAdmin or systems. With this plugin you can clean efficiently MySQL database of reviews, comments spam, discarded items, etc. As anyone with a minimum of knowledge knows how important it is to remove these unwanted items, then only they serve to accumulate and make our site loses loading speed .
This plugin allows us to automate the process of cleaning the database.Thus we can have more time for other tasks.Another feature of WP Optimize is to alert when it is running a damaging operation.also it asks us we can make a backup of the database the first time you use it.
---
If the CSS or HTML code is badly structured, the site load more slowly, and may lose visits and positioning as a result. To prevent this from happening, AutoOptimize scans the code for your site and makes small changes in an attempt to make it run more efficiently. Specifically, this plugin searches and removes unnecessary code when possible.
The idea is the same as WinZip compression software that eliminates duplicates within a file in order to make the file smaller data.Besides avoiding compatibility conflicts within our WordPress after installation of plugins.It can also be used to force other plugins to perform their functions in a particular order, which can greatly speed up loading times on the page, but to do this you need some experience to find the best order for particular configuration and have well-optimized site.
---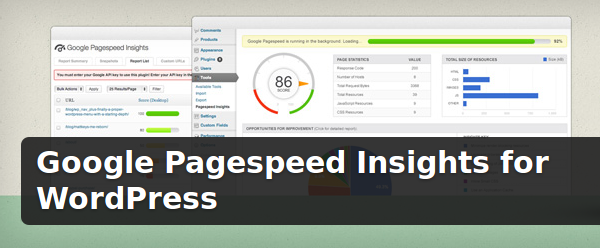 This free add-in uses data from Google to our site reference against the set load times. The immediate benefit of this is that you can see at a glance how the website makes comparisons with sites like Google. The plugin generates a report that has simple visuals that shows an analysis of the process and avoid having to read the tedious reports.
With this we will be able to know if any of our plugins are performing poorly, and also determine if a particular page is loading slowly.It displays a report on a regular basis where we can easily follow the loading time of the site, allowing us to save time in resolving problems affecting the web.
---
Quick Cache is a free plugin that takes periodic snapshots of the website. The resulting snapshot is known as "cache" and greatly reduces the amount of time it takes for the site to load. When WordPress shows the site visit, it does by grabbing the resources you need to create the page in the database. Thus by creating predefined pages as posts, pages, categories, and images are stored in the browser cache to avoid having to reload all the information again.
There is evidence that Quick Cache can reduce the charging time by up to 50% faster than with a basic WordPress.We can have full control over the frequency with which Quick Cache creates new snapshots of your content.The plugin serves only predefined views for pages that are not when logged in, but instead to pages containing the only logged users to this data and therefore is generated dynamically by PHP.
---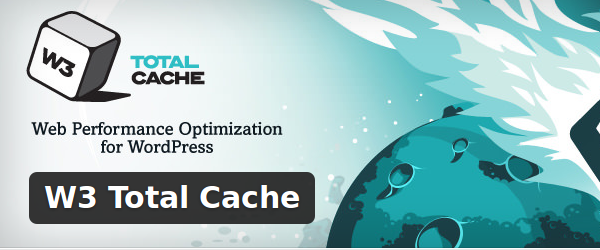 W3 Total Cache greatly improves the speed of a web and reduces the loading time of the page.It improves server performance and provides seamless integration effort to CDN.By reducing load times, it helps improve the speed rating of the page for Google, which helps the SEO of our site.Similarly, due to the improved server performance and reducing bandwidth also helps reduce lodging costs.W3 Total Cache supports caching of the articles and pages in memory or disk cache storage, compressing the database objects and files, css and js.
---
This is a great plugin that compresses all pages in gzip format, if the browser supports compressed pages.HTTP compression could mean a reduction of 50 to 80 percent in the size of the pages and improving PageSpeed ​​for three to four days.But we keep in mind not to use this plugin with Google Analytics, as this may cause a conflict.The problem is only with Google analytics plugin, so you can use the Google Analytics code directly inserted into the web.
---
---
Search engine optimization (SEO)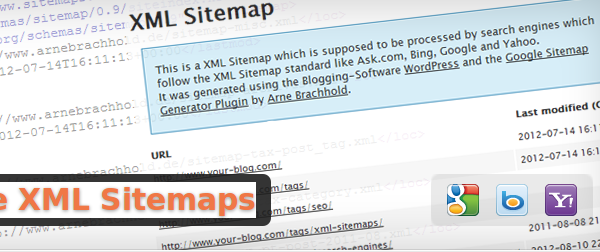 As the name suggests, it is a Google XML Sitemaps plugin that creates an XML sitemap to our website. This sitemap shows the site down in a hierarchical map, which helps Google to crawl the site. A site with a sitemap of these features can result in a faster and better indexing. A better understanding of the web can make Google rewarded with a better ranking for the keywords you want to position.
This plugin is free and supports any type of URL you may have in your WordPress installation, and perhaps most importantly, makes a ping automatically to all major search engines whenever new content is published.The plugin works with Google, Bing, Yahoo, etc.
---
SEO is a free WordPress plugin created by Yoast. This brings a set of tools to help make sure everything WordPress site ready for work positioning. Perhaps the most important feature of WordPress SEO is his insistence on including a keyword before creating each new post, which requires a focus on SEO as a matter of routine.
Once you've finished an article, the plugin evaluates writing and warns if the key word used too often or too little. The plugin also has a nifty tool that shows you the message that will be seen in the search results. With this tool, you can easily determine if the title is too long and if your meta description is appropriate.
WordPress SEO also contains a number of small features that together can increase the SEO level.For example, the plugin warns you if your site is images without alternative text.These short, descriptive fragments are important because they help to know that Google is the web pages and articles, and can also hide pages that are not indexed interest in searches.
---

If you installed WordPress SEO and find you have hundreds or thousands of images in your content without alternative text no problem.Another free plugin SEO Friendly Images is ready to help deal with the issue once and for all.The plugin helps you find valuable traffic from search engines images automatically by applying pre-specified groups of images alternative text.You'll have to create groups of images and specify the content, but the process is still significantly faster than updating the images individually.
---
SEO Ultimate is a free plugin for WordPress SEO that seeks to provide a one-stop solution. With this powerful plugin you can update retroactively title tags and other metadata, and employ advanced techniques such as anchor text links deep. The plugin also provides powerful visual aids that allow quickly locate the items on pages SEO as headlines and title tags.
The plug 404 monitor sends an alert if it detects if your site has a link to a page that is no longer valid.It's easy to end up with a lot of these links when you make major changes in the structure or categories link on your site, and can adversely affect the efforts of SEO work.
---
Sometimes we wish to publish content to your blog from an external source. When we republish content with permission and a link to the original source, Google will see this as duplicate content. This plugin can help in this by inserting a canonical tag on your page header.
The canonical tag mainly linked to the preferred version of the page / content.This can also help when you are using different versions of a URL (eg with and without trailing slash) to access the same content.Search engines are two different versions of the URL and assume that the content of a page is copied from the one where the canonical labels come to the rescue to solve this problem and the plugin can help place.
---
The Sitemap Generator plugin is not only an XML generator.It is highly customizable and compatible with multi-level category, you can exclude categories / pages as well as permanent link.You can show or hide the date and many more options.The plugin is available in over 20 languages.
---
---
Conversion optimization
For $ 17, Roo Heatmap solution provides dynamic heat map, accessible to Internet marketers in the WordPress platform. A heat map comprises both a front-end component coomo backend. The inner aspect controls the interaction of users on the site, track mouse movements and clicks.
The front-end component converts this data into a color map which shows you a page by page basis where visitors make more clicks. Normally heat maps show the areas of greatest traffic of a page in red then orange, followed by blue and green.
Heatmap Roo can be used to determine if the site design strikes the visitor to the product or away from this.To exclude your own IP address for connecting to the web is not taken into account.You can generate reports based on clicks that you receive in a given day reports, or view statistics for all time.
---
If you're using WordPress and want to profit from your website through AdSense AdPushup is a new tool that can improve your Adsense earnings by optimizing the ads. It works on autopilot mode and continuously monitors different ad placements, sizes, types (text vs image ads) and elements (text ad colors, font sizes, etc.) to find variations of better performing ads with Adsense ads.
The best part is that it works on a model of continuous optimization.A common problem observed in all web sites today is that as you approach the search for the best location for our ads, ad blindness is a phenomenon that is reactivated hurting rates starting to fall again.AdPushup not allow that to happen.
---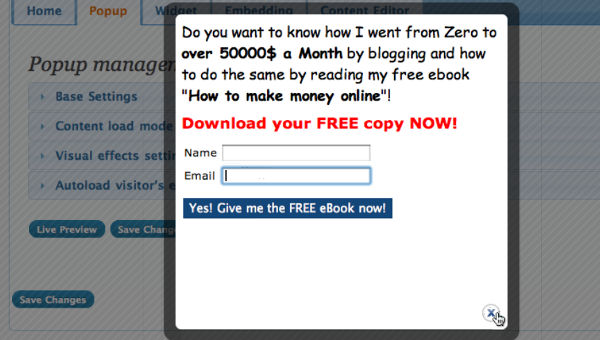 If you use with care and respect for the views, popups can be a good resource for any website. In particular they are vital to the process of creating a list, which usually involves offering something free in exchange for email. With free plugin WP Super Popup you can create a multitude of products with a simple WYSIWYG editor popups.
This CSS editor is not dependent on your site, so you have an unprecedented amount of freedom in the design of your popups.Before publishing the popup, you can see it in the preview window plugin live and experience exactly as you see your views.
---
Nelio A / B Testing is priced at $ 20 a month, providing the necessary tools for testing A / B Testing from our WordPress. The good news is that the plugin has virtually no impact on site load times since the whole process is done through a remote server.Tests A / B Testing is perhaps the task of converting most important improvement you can make. In these tests two versions of your page or any other page is created, and then shows the two versions of the page to random visits.
The resulting data are objective and clearly show which version of the page that converts better.These tests can increase sales and Nelio A / B Testing makes the process simple.When a test ends plugin collates the results and then sends them to the owner in an email.Indicators also considers social media in their calculations, which can be over competitors who do not respect these generators powerful sales.
---
SideOffer is a free WordPress plugin that does well one thing: create a persistent profile on the side of the screen that contains a call to action.With this you can use this space to promote a special offer, as a special report or a newsletter.Since SideOffer put this record on every page of our site, increases the exposure of the offer to visitors, you may see a significant growth in your list.You can customize the card with your own graphics to be seamlessly integrated into your site.
---
AB Press Optimizer is a great way to run A / B tests on your website.Without any requirement to embed scripts in your code, you can test any text element in wordpress pages or sections.Works with all templates and data regarding the state of the experiment are shown in real time.You can also choose to schedule the tests on the Pro version is priced at $ 39 for a single website.You can test the blocks of content and images from a monitor displaying presentations in the form of clicks visits and export test data in CSV format.
---

All content sellers know the importance of headlines.Some content creators spend so much time to complete the holder as they do in the creation of the full article.The importance of having a great title is huge.The Title Split Testing for WordPress plugin test every alternate titles to see which works best.After a while, once you have data to support a decision you can select the best title for the article.The best thing about this plugin is its price "free".
---