Google is promoting services related to electronic commerce such as Google Shopping , and is therefore considering the possibility of including a new algorithm in its search engine called Google Merchant Quality , which will be responsible for analyzing the various online stores to determine based on feedback from customers, which are those that offer a better shopping experience online customer and what not, to give more visibility to one or the other.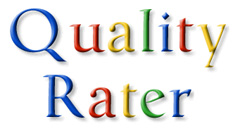 This new algorithm still know very little, could be implemented in the second half of 2013 and probably consider factors directly from Google Shopping and assessing the views of users, time of the product, authority Store …
It will have to wait for more data, but the trend is that the position in search results of Google becoming more dependent on social issues such as comments or interactions in social networks, confirming more and more the need for the presence of a company in the various social media.
What do you think Google conditioning the results of the customer feedback?