What would the Arc de Triomphe, the Tower Bridge in London and the Lincoln Memorial in Washington if they had won other proposals architectural and not present? Throughout the story, dozens of designs attempted pass into history but failed were discarded. What were the alternatives? Below we show a fascinating collection.
The illustrations and designs below, compiled by our fellow io9, have a little visual story of what could be and was not.
---
Lincoln Memorial, Washington DC, conceived as a pyramid.Proposal for John Russell Pope, 1912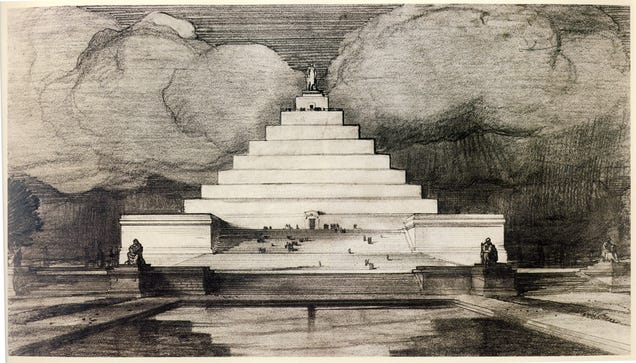 (Foto: National Building Museum)
---
The Great Tower of London, a British version of the Eiffel Tower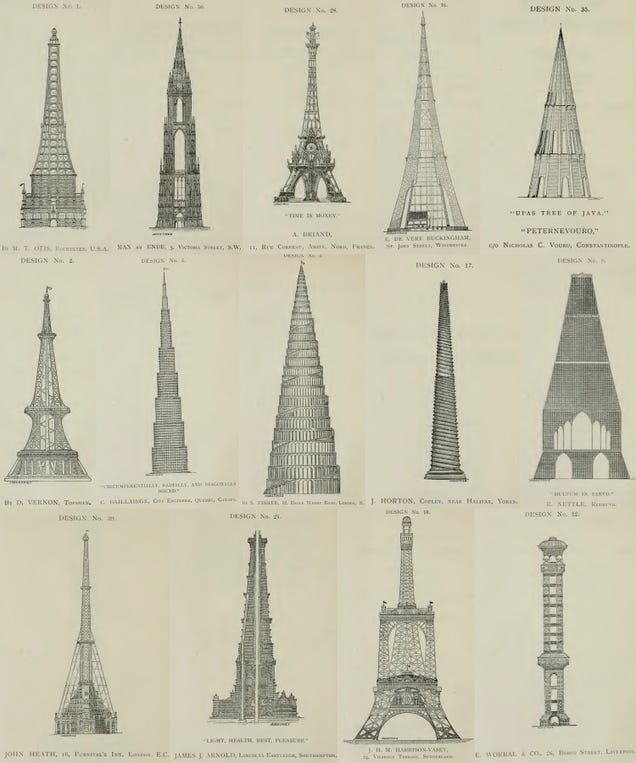 Some English worshiped both the Eiffel Tower, which opened in Paris in 1889, they wanted to have their own version in London.In the years following its inauguration it was held in London a contest to choose the winning design of the Great Tower of London.
---
This won first prize: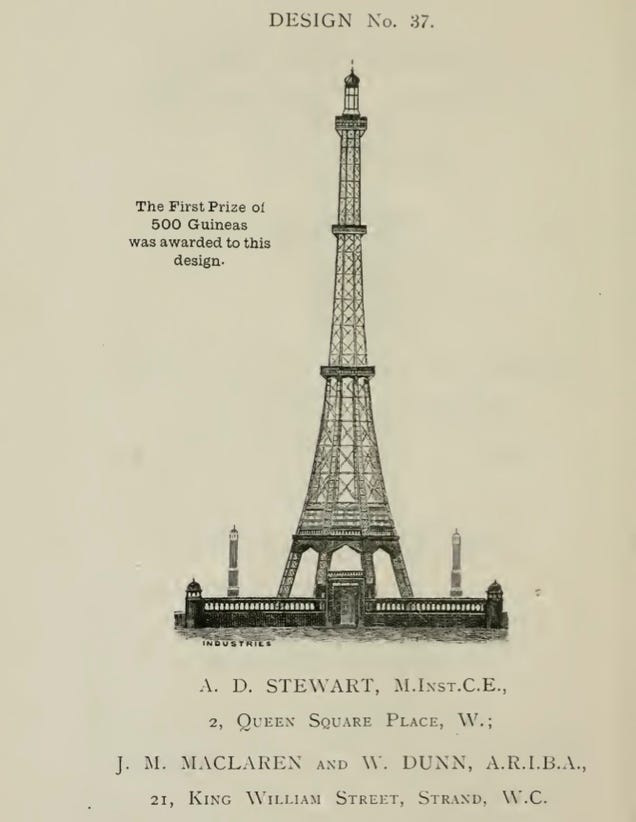 And this Second Prize:
---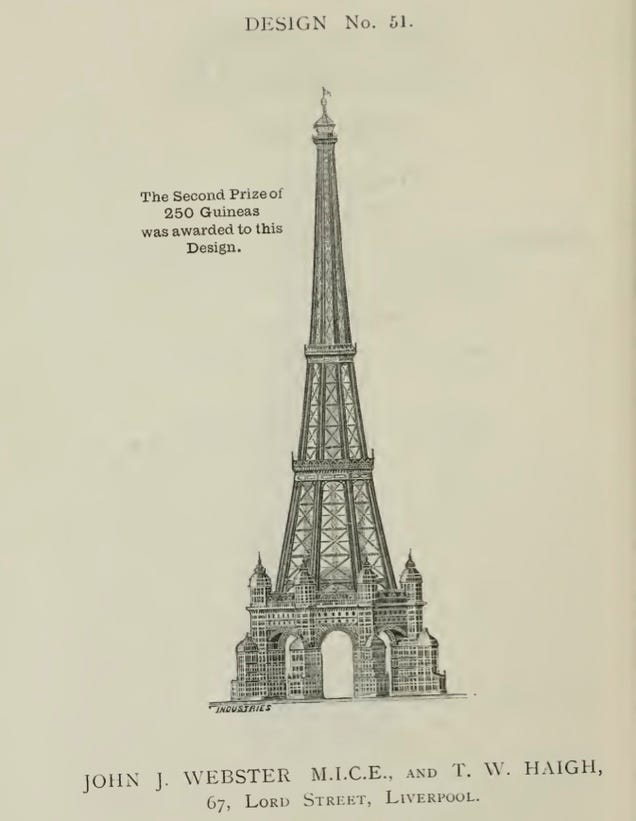 You can see the 68 designs that were presented at the Internet Archive.In the end, he never held the idea.
---
Sydney Opera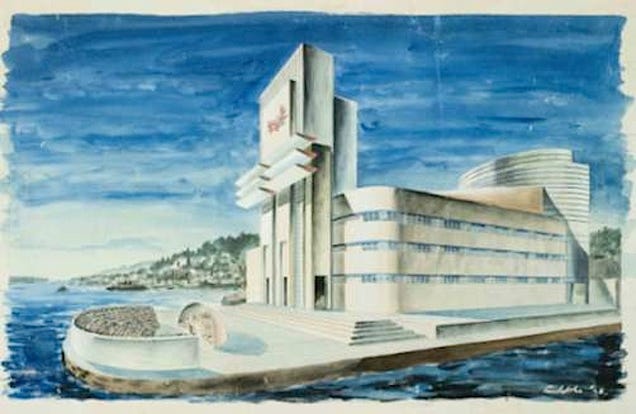 Watercolor theaters designer Bill Constable, based on the vision of Eugene Goossen for the building.
---
Anatol design Kagan: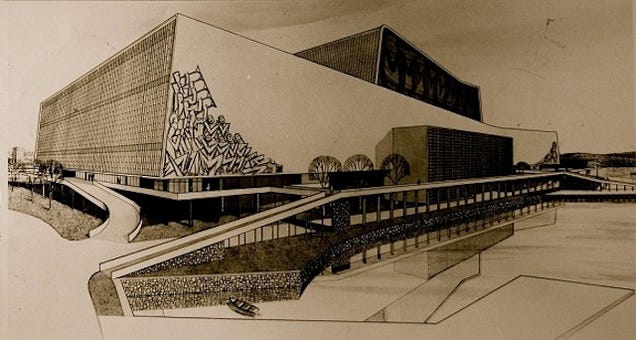 One finalist designs by Joseph Marzella: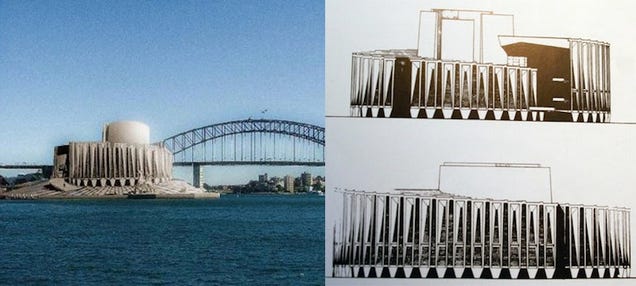 (vía Butter paper, Wikimedia Commons, Cracked y World Wondering)
---
Proposed extensions to the White House in Washington DC, Robert Owen, 1891-1901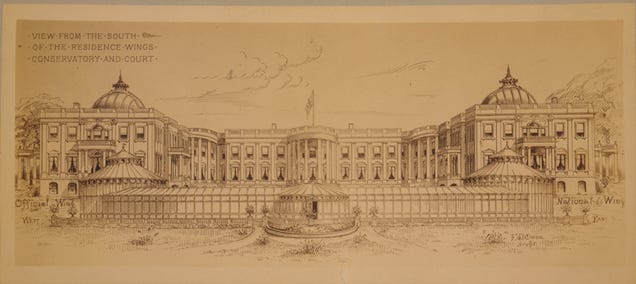 (via National Building Museum)
---
An architectural drawing for a possible Washington Monument, Peter Forces, 1837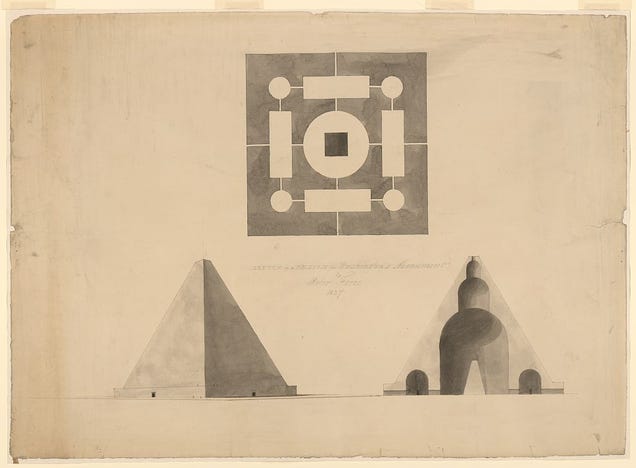 (via Library of Congress)
---
Initial design winner for the Washington Monument, Robert Mills, 1846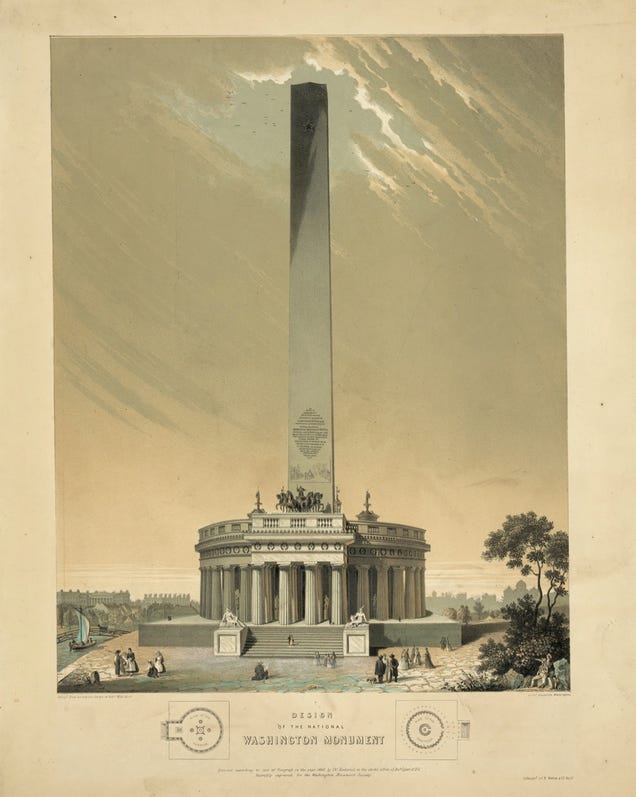 1
The lower base at the end was never built.
(vía National Building Museum)
---
Another proposal to the Washington Monument, Vinnie Ream Hoxie, 1876-1878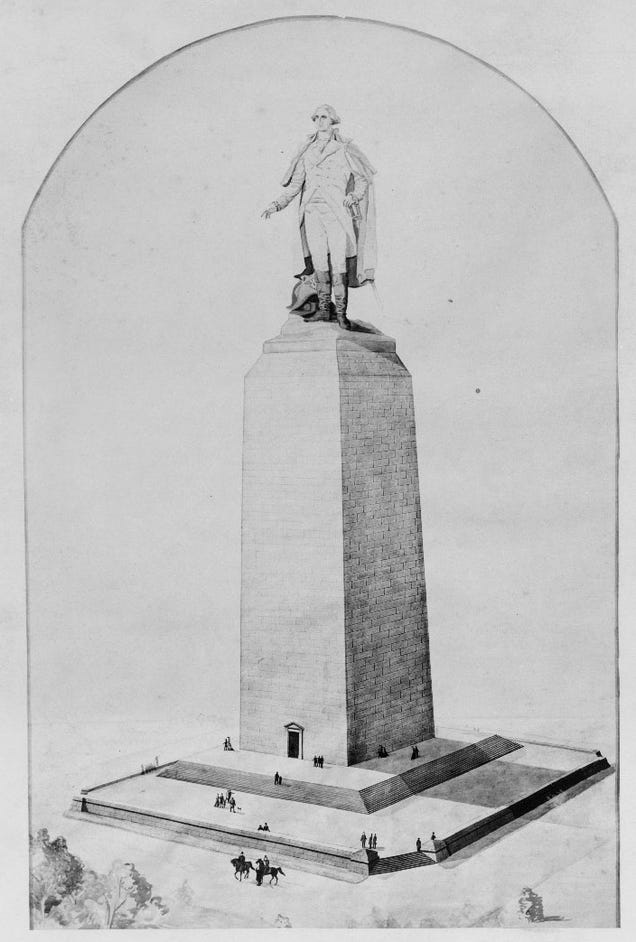 (via National Building Museum)
---
Proposals for the Tower Bridge in London
This was FJ Palmer, 1877: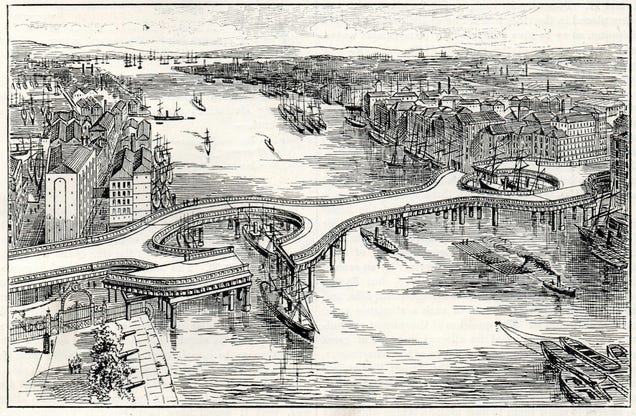 Design proposed by Frederick Barnett: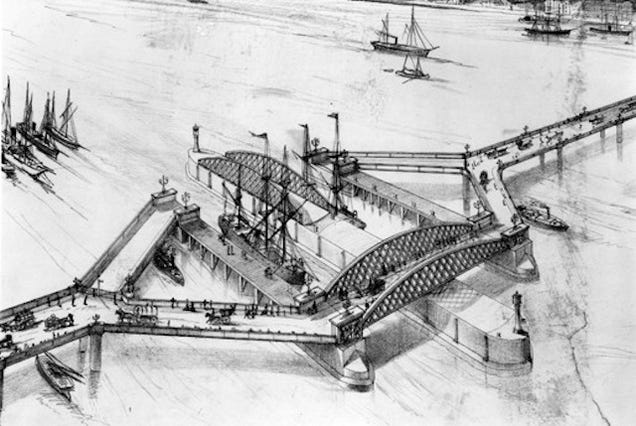 Proposal for Sir Joseph Bazalgette, 1878:

This other idea of Horace Jones:
Years after the inauguration of the current Tower Bridge in 1894, the artist proposed in 1943 WFC Holden to coating a glass structure. They ignored him.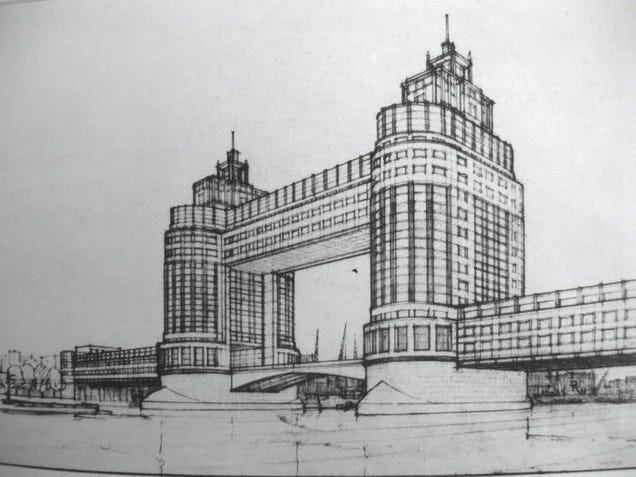 (vía Peter Berthoud, Skyscrapercity y Architecture Foundation)
---
An elephant instead of the current Arc de Triomphe, Paris, by Charles Ribart, 1758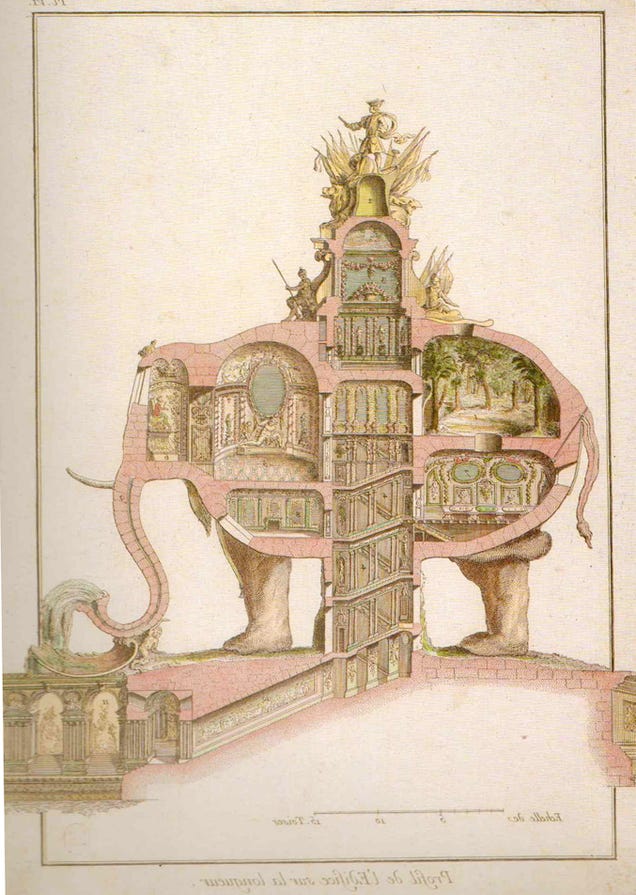 It would have worked both source, with water coming out of giant elephant trumpet (via A Decorative Affair ).
---
Pyramid of 91 meters high proposal to Trafalgar Square, London, 1815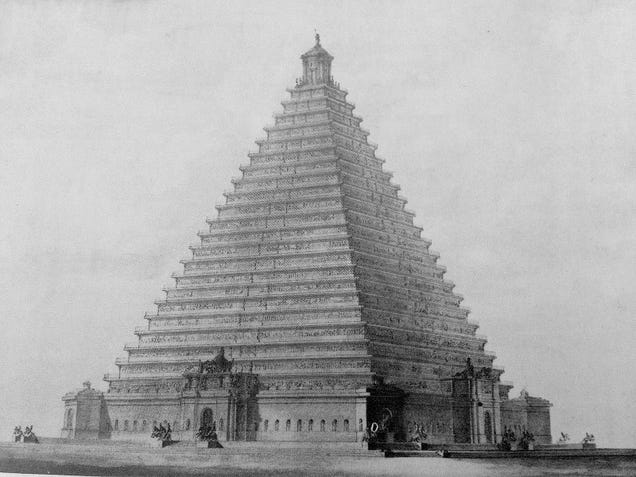 (Via weburbanist )