The developer 11 bit studios, creator of the great saga Anomaly tower defense, finally brings us to our Android tablets and TV and awarded their incredible survival game that debuted last year in PC very well received.
This War of Mine presents a war game that puts you in the role of civilians who have to survive in a city devastated by the war. We will not be any elite soldier who wants to win the war, poor civilians whose only mission is to survive the war.
Starring three civilians who have taken refuge in a building have to control and manage their shelter to survive the day and night cycles of this war. During the day outside snipers keep us out of the shelter, which at that time | in the maintenance of hiding, such as handicrafts, commerce and care for survivors. At night despite continuous bombers and we can go through the streets to collect supplies to survive another day.
This game has a great technical section, gameplay "point and click" and a story inspired by real-life events. This War of Mine is one of those games that became necessary. Its introductory price  is  9.99 euros (33% discount).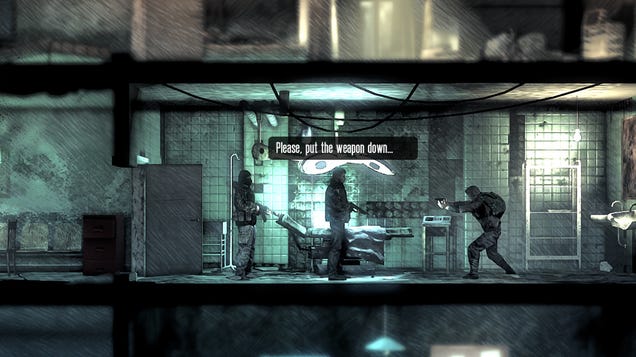 The city with full of snipers, almost every night there are bombings. The phones do not work, there are shortages of food and medicines out, and many people homeless but only three survivors. Download and enjoy the game.
---
---